Hello there! Today I wanted to share with you some of my favorite summer things. I am trying to mix up my blog a bit from the normal DIY and craft projects. I also think my blog is getting a little boring with just project after project. So today I thought I would take the pressure off of getting my projects done and share some of my faves! I always enjoy reading posts about other bloggers favorite things and and sometimes I find a new product that I didn't even know existed! Also, wanted to make this clear that I am not getting paid by any of these brands. I just love them that much! ;)
I have been so addicted to MiO this summer! It gives my water a nice little flavor without all of the sugar and calories. It also fits perfectly in my purse!
Sunscreen is a must! I am a woman in my 30's and want to keep my skin looking young. Neutrogena is a brand that I use for myself as well as my two year old daughter. I also like that it is not greasy and doesn't smell like a fruity drink.
For a little afternoon snack I enjoy some Chobani yogurt. It's also healthy for you and it makes a tasty fruit dip!
I cannot live without this bag from Vera Bradley. It is perfect for diapers, toys and snacks. Also, I don't think it looks like a total mom bag even though it really is.
My Otterbox phone case has survived a lot especially with a curious toddler and a dropsy mama! My phone has been perfectly protected with every drop and the case still looks close to new.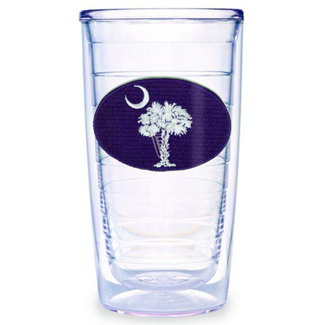 I bought this Tervis tumbler last summer while on vacation in South Carolina. I also have a lid that fits on the top. It is perfect for keeping summer drinks cold and travelling in the car.
Seriously the best flip flops in the whole wide world, made by Reef. They are the most comfortable flip flops! I never had to break them in, they were perfect from day one. I don't think I could go without these during the summer.
Do you have any particular summer things that you love?
Hopefully, I will get all of my projects done this weekend and be able to share with all of you! Have a great weekend!
Also, don't forget tomorrow you can get free paint at Ace Hardware.