Today was the first time I had ever used
Modge
Podge
and I gotta say that I LOVE it! It is so easy to use and the results are awesome. I decided that I wanted to do something simple for the 4th of July. I have a jar in my kitchen that I always try to decorate for each holiday. While I was at my local Dollar Tree yesterday I noticed these American flag napkins and a light bulb went off in my brain....I could use
Modge
Podge
on these. I had bought these
styrofoam
balls and
Modge
Podge
from Hobby Lobby a few months ago. I didn't really have any big plans for them until yesterday.
Modge
Podge
. It was a little tricky trying to wrap a napkin around a round object and I soon realized that it is OK if it is not perfect. I just took the napkin corners each piece at a time and covered with
Modge
Podge
. Once I had all of my corners taken care of I then applied
Modge
Podge
over the entire ball.
After the
Modge
Podge
dried (takes about 15-20 minutes but if you are going to stack them like I did 30 minutes is better) I stacked them in my jar. It was a very easy project and the napkins only cost $1.00. I also thought about maybe stapling or gluing twine to them and hanging them from my patio umbrella. The other nice thing about napkins from Dollar Tree is that they change every season. You could create these for each holiday.
I am linking to: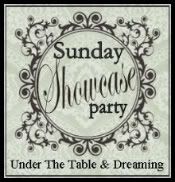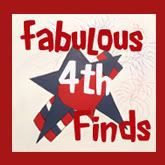 http://www.centsationalgirl.com/2010/06/stars-and-stripes-party/