I have been wanting to join the trend of making something from a pallet forever! Last fall my husband and I did some landscaping to our front yard and had some pallets left over from the project. My husband for some reason doesn't understand why I hang onto things that are no longer needed or belong in a dumpster. I am slowly starting to get him to look through my junkin' baby blue eyes. I am working on our little patio and I wanted something that would remind me of what I needed to do while I was outside and that is RELAX. Sometimes I need things spelled out for me. I knew a sign is what I needed and I knew my junky little pallet would be perfect. So sit back and relax and I will show you how to make this cheap and easy pallet sign.
The first thing you need to do is dis-assemble your pallet. I am not going to lie to you friends this part was the hardest part. These pallets are made to withstand a lot of weight and are very strong.
I asked my handsome handyman for his assistance. I did offer him some help and got one stinking board off. It was all I could do to get it off. I was a hot mess by the time I had the one board off. I could see the neighbors watching me and I am sure they were thinking what is this girl doing. Heck, I kept asking myself the same question. Anyway, the best way we could find to get the boards off was to take a crow bar and rubber mallet and just start hammering the crow bar under the nails. It would take a lot of swings, but the board would finally pop off of the pallet. We also had to keep in mind not to pull the board off too fast because it would crack the wood. Just remember slow and steady wins the race!
PUTTING THE SIGN TOGETHER Step by Step
Step 1: I took (3) pieces of the pallet wood and laid them vertically. I tried to find three pieces that would line up together because some of the pallet pieces were very warped.
Step 2: I used a hacksaw to cut (2) smaller pieces of the pallet for the back of the sign. I cut them down to about 12" in length.
Step 3: I glued the (2) small pieces and glued them horizontally to the back of the (3) pieces. I used Titebond wood glue to glue the pieces to the back of the sign.
Step 4: I used finishing nails just to to give it a little extra support
Step 5: This is totally optional but I placed something heavy on the two pieces of wood that were glued on the back just to make sure the glue would dry to the wood.
*Also, I would recommend you let the sign dry for 24 hours before hanging it up.
ADDING THE LETTERS
I found these wooden birch letters at Hobby Lobby. They were on sale for about a $1.05 and they are 5" in size.
I spray painted them with Ruste-Oleum Gloss Fern color. Isn't fern the cutest name for a spray paint? I lined the letters up on the board before gluing them on. I have found it easiest to use chalk to mark where the letters go so I don't get them on glued on crooked.
Thanks for stopping by today! I hope you have a cozy spot in your home where you can sit back and relax.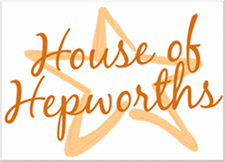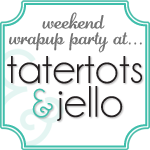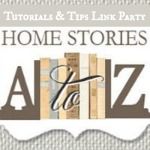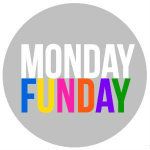 ;